In a highly competitive world, most businesses look out for a true partner who can help them with a broad spectrum of services. The services could be consulting, engineering, or analytical services that help the organizations to solve their complex, critical issues. And since these are real time problems of dynamic situations across many industries, it can only be ably handled by proven and capable people who have dealt with such issues through their career. This is where Singapore engineering services from Nicatech becomes relevant.They are a one stop solution provider, a professional and reliable working partner in the true sense for customers of automotive/surface finishing/PCB electronics industry. They specialize in providing excellent engineering services with a high degree of precision and expert knowledge. It is the wealth of experience of the founders that you can see in each and every thread of service that they provide with a great degree of competence.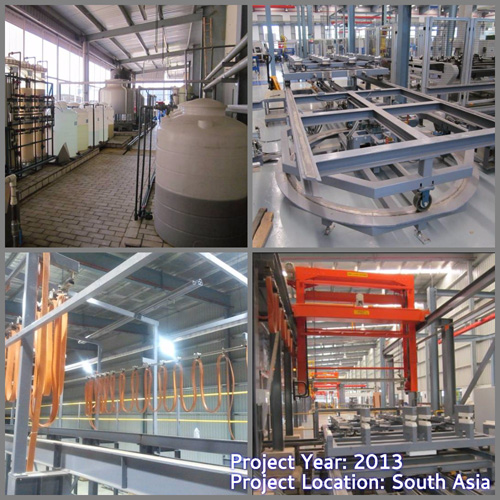 How you gain?
By choosing to go with Nicatech for your engineering services, you gain a trustworthy partner, who can tide you through. We are well versed in understanding and analyzing your problem, and suggesting impartial, well-thought out solutions to solve the same. We help you fine tune processes or procedures, and a complete product lifecycle management, if required.
It goes without saying that our solutions are meant to make you more competitive, efficient and will also help you save time, and money in the long run. Our leaders and experts take special care to think through all aspects of the problems and provide you customized solutions that are highly beneficial.
Any engineering service or solution is meant to be scalable, innovative and should use the best of available technology and also make provisions for incorporation of futuristic ones. Almost all industries are evolving and adapting latest technologies in their products and services. This makes the problems more complex and solutions need to be such that they are sustainable as well. This is where Singapore engineering services from Nicatech can be your trusted aide and help you gain an edge over your competitors. The engineering services provided by Nicatech are pragmatic, flexible, and provide ample scope for future innovations without much hassle.
SMART engineering services
The engineering service that you opt for should be a SMART one and you should be able to measure your ROI on the same. This means that you need Specific, Measurable, Achievable, Realistic and Time bound solutions. At Nicatech, we understand this need fully well and help you achieve the same. We deal with technology on a day to day basis and love challenges.
We are passionate about solving complex problems and making things simpler, while our customers concentrate on making an impact in many lives. A commitment to only provide the best services that truly make a difference has aided out success. We are slowly yet surely making strides in the right direction. We hope to achieve our vision of being the 'preferred one stop solution provider that benefits our customers, vendors and employees' in the near future.