A smooth market launch is what all marketers look forward to and contrary to popular opinion, a lot of work goes on in the background to ensure that. A faster time-to-market paves the way for higher revenues and margins while a shortened product development life-cycle (PLC) helps companies retain their competitive edge. Companies that succeed in optimizing their product
engineering services
are the ones that will benefit most.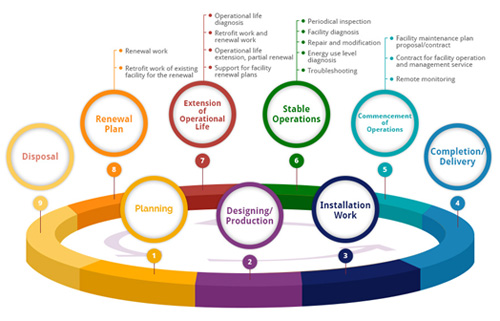 Why PLC?
We at Nicatech.com offer product lifecycle management (PLM) solutions that not only simplify the development process, but also integrate these processes across the entire enterprise. Our engineering services ensure the delivery of real-time results at every important point on the product route. By doing so, we can:
decrease overall cost
use product knowledge at every stage to our benefit
decrease time-to-market
minimize product defects
enhance quality of the final product
make a dent in existing and emerging markets
NICA- a one-stop solution provider
We at NICA help organizations to identify processes that produce better returns and integrate these into product lifecycle management solutions. By integrating important developmental tools like CAD and CRM, we help organisations seamlessly communicate across the organisation. This leads to enhanced operational efficiency and rapid product development.
Our job doesn't stop there- our consultants provide the required support for implementing these solutions regardless of the nature of the industry. This helps companies gain effective benefits from NICA's engineering services.
NICA has successfully partnered many global companies and provided PLC solutions to extended enterprises spread across the globe- solutions that have proved to be extremely beneficial. We have also enabled them to realise the many benefits and accrue enhanced returns on their investments.
Benefits of Nicatech's engineering services
lower cost- can deliver services at a competitive cost
efficient product development and enhanced quality
increased revenue and enhanced capability
state-of-art technology which deliver significant results
The NICA advantage

There's no gainsaying the fact that engineering services that cater to product lifecycle management are the core of any enterprise. Nicatech's services not only include product design, testing and analysis, but also includes manufacturing, plant and construction engineering. More importantly, the entire network works as a single entity. It's no surprise then that we are able to empower companies by optimizing and using to advantage the expertise of our engineers.
As a result, companies are able to innovate quickly and exploit emerging market opportunities to their benefit. This makes them more responsive to consumer demand.
NICA's Green cover
We at NICA believe that any decisions that we make should be environmentally friendly and ecologically responsible. Sustaining the natural resources for current and future use is an important priority for us.
Given the demanding environment and slew of technology challenges and disruptions, we at NICA believe that it's very important to ensure that customers have the access to the right solutions at the right time. Our agility in business and power to accelerate product development by delivering quality engineering services is regarded as one of the best.
See for yourself how we work and deliver.